Winner of the Reddot design award 2021 & Winner Best of Year Awards 2021
Nature: developed with respect for the environment
With the innovative wooden (!) sliding door system Nature, a sliding glass wall is created, in which fixed glass panels are combined with glass sliding doors. The profile of the rail system is almost entirely made of wood and has a natural and soothing appearance. Nature by KLEIN® Europe is possible in many combinations and gives a beautiful end result.
This system is custom made. Ask us for a quote.
Specifications
For ceiling mounting
Includes Small Soft Close (KSC)
For 12 mm glass
Weight up to 100 kg per sliding panel
PEFC and FSC wood certifications
Ecolabel EPD Life Cycle Assessment
Completely PVC-free
Thanks to Nature's special construction, in combination with the special track kits, sliding doors can move silently back and forth for years. The Nature glass clamp set is made according to the latest techniques and offers all comforts including height adjustment, activation of the braking mechanism and the anti-dismantling device.
About the Klein Soft Close (KSC)
Klein Soft Closing (KSC) is an advanced hydraulic damped soft close. The soft close ensures smooth braking of the door, whether it is closed or opened (soft opening). The soft close has several springs that ensure optimum performance of the KSC system.
Available options
The wooden rail is made of laminated oak and comes in 2 different finishes:
There are 3 configurations available for the system: without frame, with door frame and with full frame.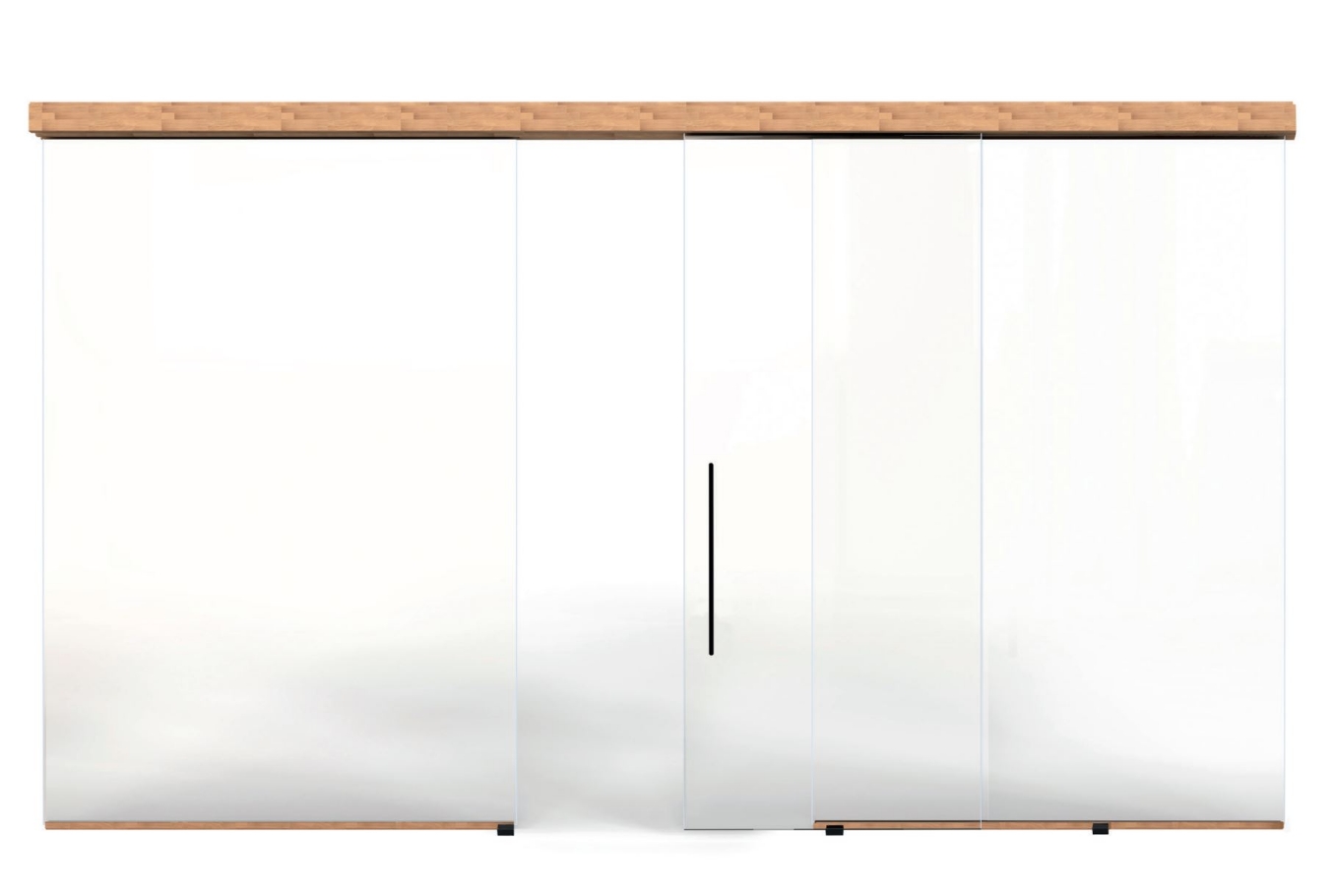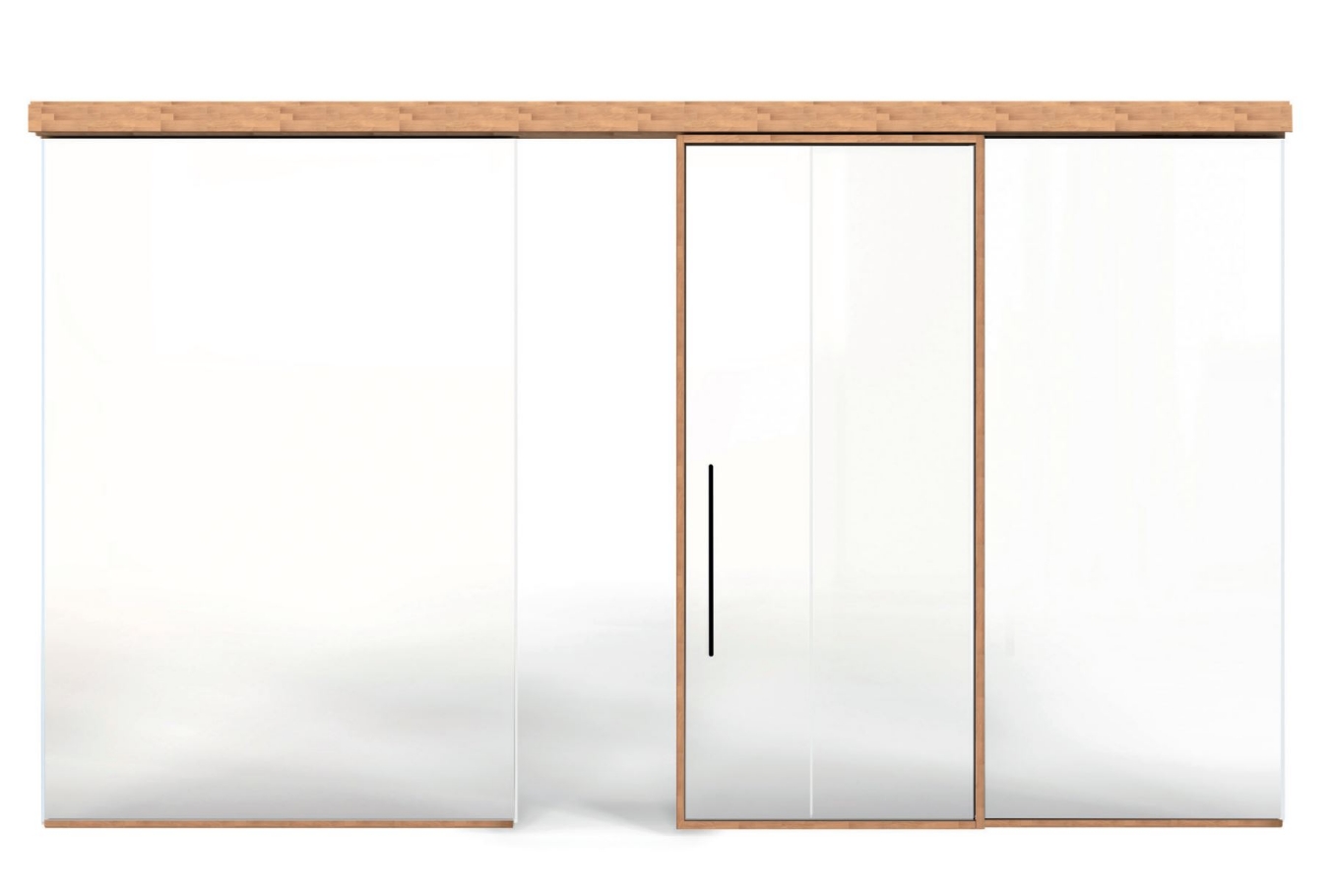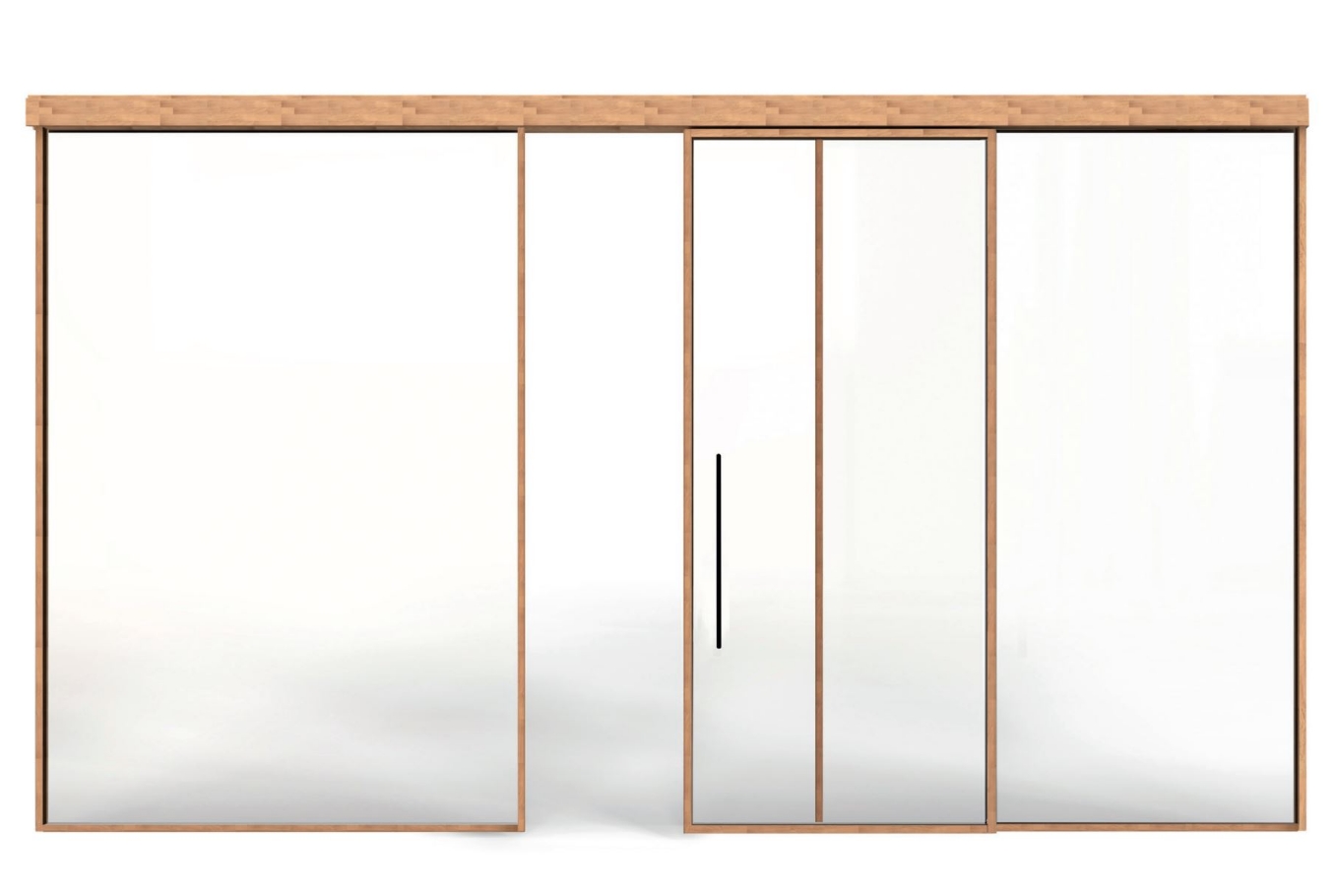 The Nature system is tested to 100,000 cycles, in accordance with the EN1527 standard and comes with a 5 year manufacturer's warranty.

At the end of its life, the Nature system is easy to disassemble, so that all materials can be easily recycled.
This system is custom made. Ask us for a quote.
Separate rail systems
Mounting type

Ceiling mounting

Maximum weight

100 kg

Softclose included?

Yes, soft close and open are included

Characteristics

• Winner Reddot Design Award 2021
• Winner Best of Year Awards 2021
• PEFC and FSC wood certification
• Ecolabel EPD lifecycle analysis
• Completely PVC free

Sliding door systems for glass
Glass thickness

Suitable for 12 mm
| File | Size | |
| --- | --- | --- |
| Nature - Catalogus (NL/ENG) (.pdf) | 3.6MB | Download |
| Nature - Handleiding (eng/sp) (.pdf) | 4.69MB | Download |
| Nature - BIM bestanden - Geen omlijsting (.zip) | 1.99MB | Download |
| Nature - BIM bestanden - Omlijsting deur (.zip) | 2.13MB | Download |
| Nature - BIM bestanden - Volledige omlijsting (.zip) | 2.33MB | Download |
| Nature - CAD bestanden - Geen omlijsting (.zip) | 967.37KB | Download |
| Nature - CAD bestanden - Deur omlijst (.zip) | 967.37KB | Download |
| Nature - CAD bestanden - Volledige omlijsting (.zip) | 967.37KB | Download |